It was a very busy day today…. Dad woke us up bright and early to let us know that we are going to be crossing the arctic circle.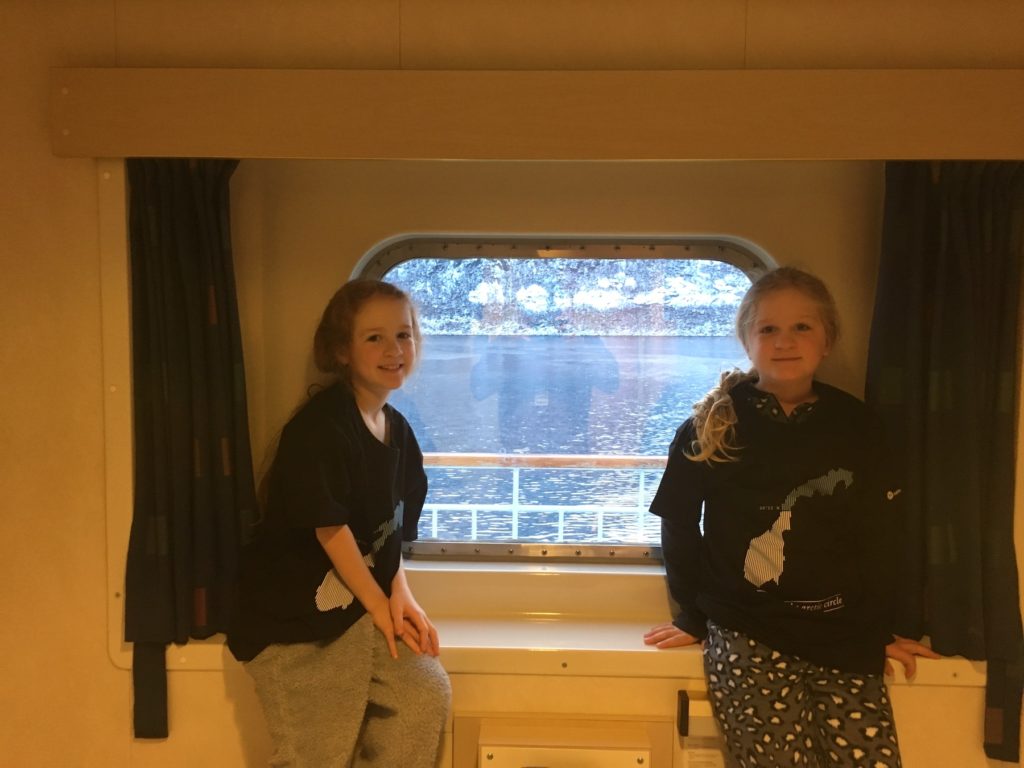 We even had special T shirts to wear.
The adults did some pretty strange things when crossing…. like having a troll pour water down the back of their coats.
Arriving in Bodo Norway
Bodo lies just north of the Arctic Circle where the midnight sun is visible from 2 June to 10 July.
Due to atmospheric refraction, there is no true polar night in Bodø, but because of the mountains south of Bodø, the sun is not visible from the city from early December to early January.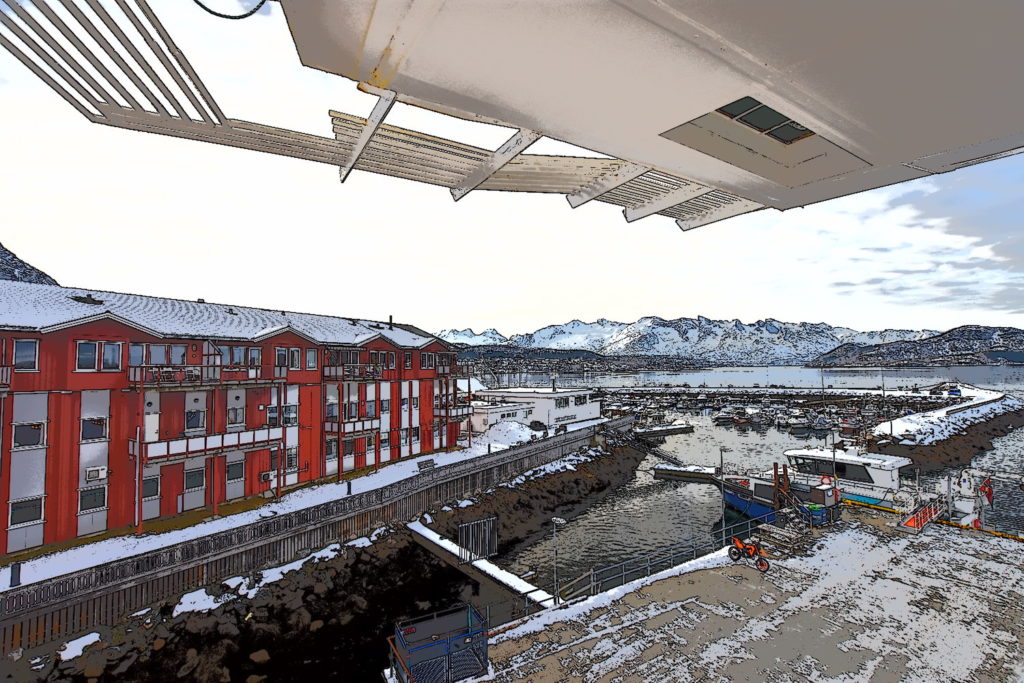 Bodø is also home to the world's strongest maelstrom Saltstraumen and the Børvasstindan mountain range.
The Saltstraumen Bridge on Norwegian County Road 17 crosses Saltstraumen.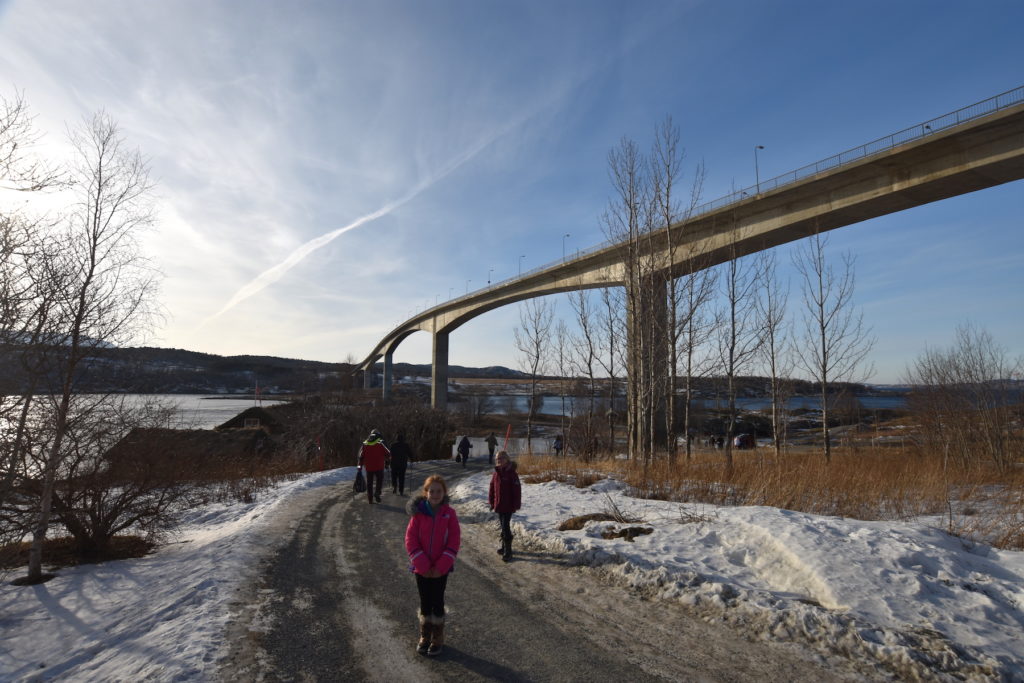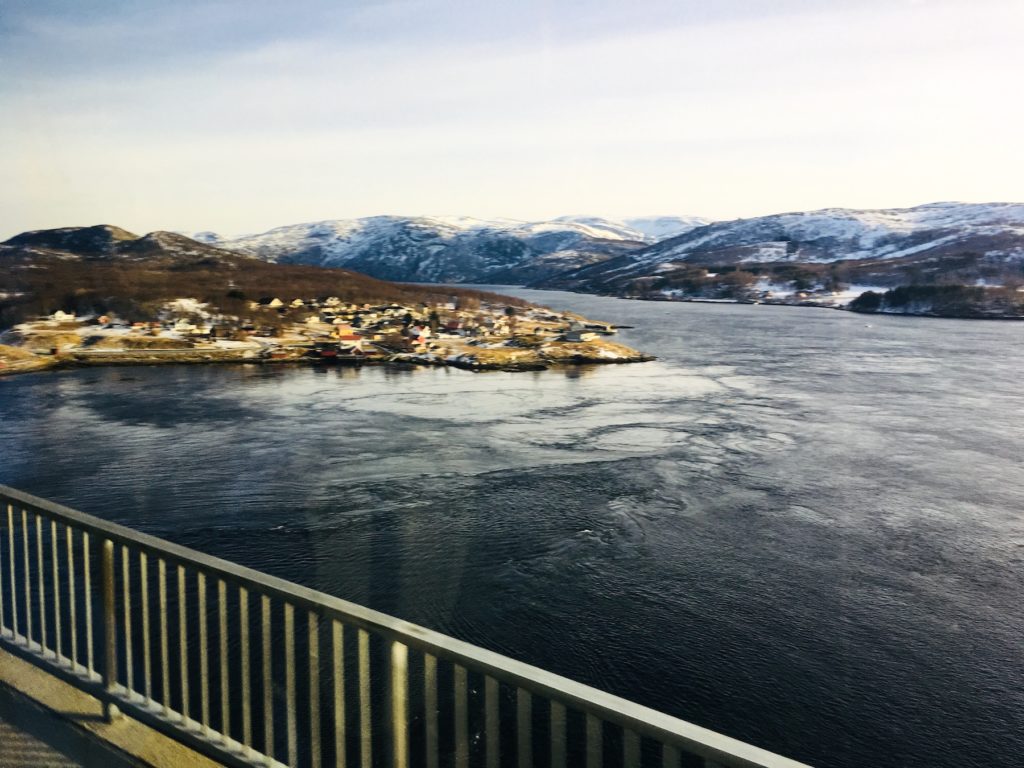 Saltstraumen is a small strait with one of the strongest tidal currents in the world.
Maelstrom comes from a Dutch word, which translates to grinding stream.
These phenomena are among the most powerful whirlpools in our oceans.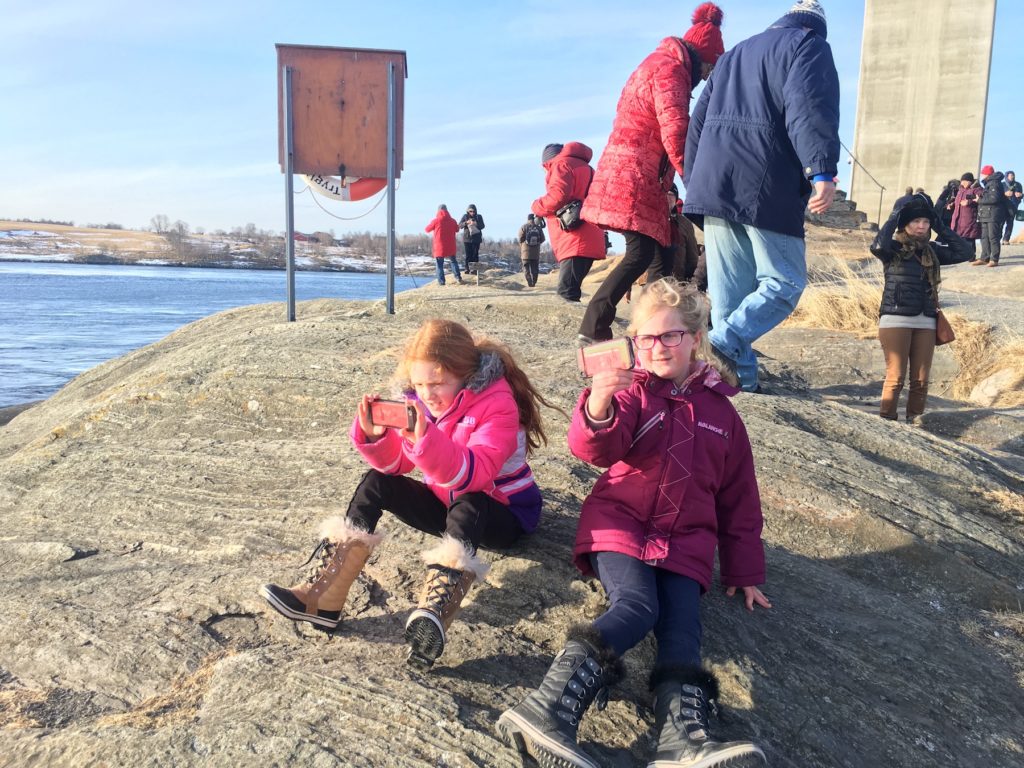 Selfie at maelstrom Saltstraumen
Saltstraumen is not only a strong tidal current it is also well known as a fantastic fishing location.
Upon arrival in Stamsund, one of the main islands in the Lofoten archipelago we were transported to the village of bostad to the Lofotr longhouse. Home of the Lofoten Viking museum and the recreation of the original longhouse of the Viking chieftain Olaf Tvennumbrunei. Along the ride we were treated to narratives of the lives of Vikings including the revelation that Marvel wasn't the creator of Odin, Thor, Asguard, and Ragnarock. After being greeted and getting settled into our tables in the longhouse of Olaf, Mandolyne volunteered to test the food for poison for the king. Obviously the food was untainted. Then After drinking what seemed to be a bottomless glass of mead and toasting most everything that possibly could be, the girls indulged in a few Viking dances. It was quite fun watching them interact with the group. Then, As we were a little behind in getting to Bostad, we made then a hasty exit to get back to the boat. But not before being treated to our first viewing of the Aurora Borealis. The northern lights.
For supper we were driven to the Lofoten Viking Feast held in the Lofotr Viking Museum – a recreation of the largest Viking building ever found.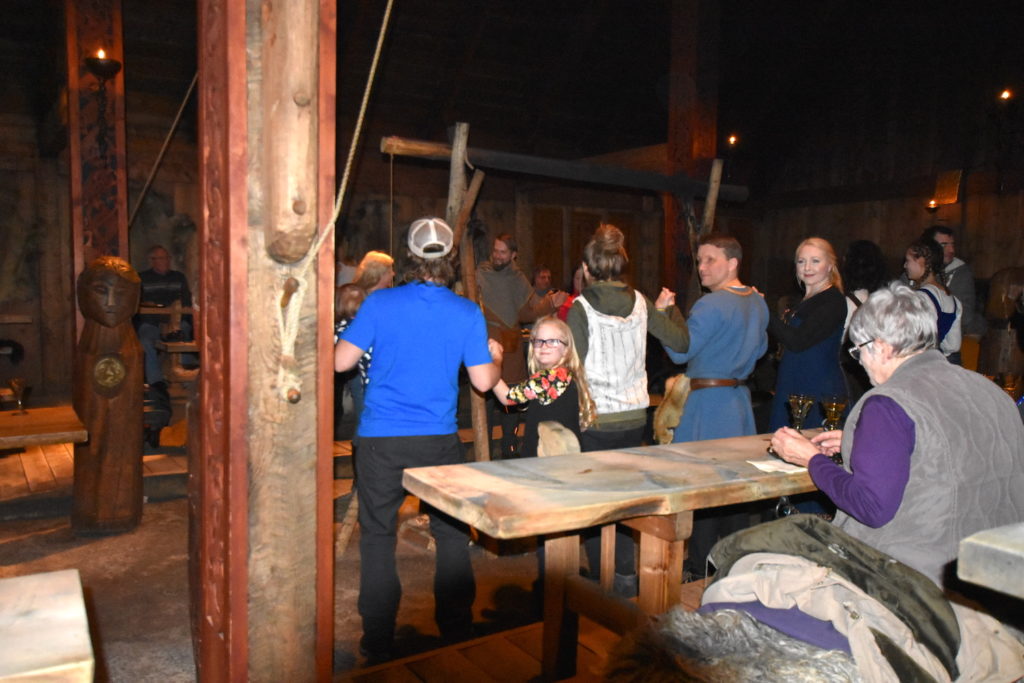 We had so much fun! We learned about Viking history and be guests of the Chieftain and Lady of the house.
Getting Late and very tired we had an hour and half to get back to the our ship that was now docked in Svolver. We perked up for a few when saw some Northern Lights
Mandolye's Video of the maelstrom Saltstraumen